Columbus Employment Attorney / Ohio Employment Lawyer
Our Columbus Employment Attorneys are dedicated to assisting employees throughout Ohio and representing their interests in all forms of disputes against their employers. Our office's Ohio employment lawyers have extensive experience in protecting employees' rights and recovering unpaid wages and damages on behalf of employees when employers violate the law or refuse to pay all wages owed. Whether you have been subjected to illegal discrimination, retaliation, wrongful termination, or are owed unpaid overtime wages, our Columbus Employment Lawyers can assist you with understanding your rights and pursuing claims against your employer when your rights have been violated.
About Employment Law
A variety of federal and state laws protect employees working in the state of Ohio. Some of the more common issues that our Columbus Employment Lawyers handle are:
Unpaid Overtime Wages (FLSA) – When employees work more than 40 hours in a single week, they are usually entitled to overtime pay equal to a minimum of 1.5 times their normal hourly wage for every extra hour worked.
Unpaid Wages (FLSA) – Employers must pay hourly employees for every hour they work and often violate the law when they fail or refuse to pay overtime wages, wages for "off-the-clock" work such as work from home (i.e. emails, phone calls, texts), wages for weekend work, or fail to pay for time spent by the employee traveling for the employer
Wage and Hour Issues (FLSA) – Employers also violate wage and hour laws by misclassifying employees as "exempt" from overtime pay, making improper deductions from pay, failing to pay tipped employees properly, failing to pay overtime wages and instead using "comp time" policies for overtime hours worked, and failing to pay out vacation or earned PTO hours upon an employee's termination or resignation.
Disability Discrimination / ADA Discrimination – The American's with Disabilities Act, or ADA, protects employees from discrimination by their employer due to disability when the employee can perform the essential functions of their job with or without a reasonable accommodation. Employers cannot discriminate against employees due to a disability.
Family Medical Leave Act / FMLA Discrimination – Under the Family and Medical Leave Act, employers must allow employees to take unpaid leave without loss of their jobs under certain circumstances. For example, employees can take FMLA leave for a serious health condition, after the birth of a child, or to care for a sick spouse or child.
Pregnancy Discrimination – Employers are prohibited by the Pregnancy Discrimination Act ("PDA"), an amendment to Title VII of the Civil Rights Act of 1964, from discriminating against employees due to pregnancy, childbirth, or medical conditions related to being pregnant.
Medical leave – When an employee needs a medical leave of absence from work, multiple statutes are potentially implicated and likely protect the employee from being terminated while on leave. Medical leaves of absence frequently implicate rights under the ADA and/or FMLA.
Wrongful Termination – Employers cannot terminate an employee for a variety of reasons such as age, sex, gender, ethnicity, sexual orientation, disability, or because they have opposed an unlawful pay practice such as failure to pay overtime wages.
Discrimination – The law protects employees and potential employees from discrimination due to their age, sex, gender, ethnicity, sexual orientation and disability.
Severance Agreements – Employers often offer severance agreements to employees which include releases of very important rights of the employee to bring any claims against the employer.
Harassment – Employees are protected from harassment, which may include threatening or upsetting behavior on the part of the employer.
Sexual Harassment – Employees are also protected from inappropriate sexual conduct or language in the workplace, such as lewd remarks or advances.
Wrongful Practices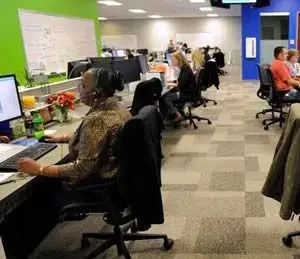 Federal and State laws prohibit a variety of wrongful practices and actions by employers in how they hire, fire, pay and treat their employees, and legal compensation and remedies are available to employees whose employers violate these laws. While many employers operate their companies properly, unfortunately we often find that employees' rights have been violated by their employers. Employment anti-discrimination and wage and hour laws protect employees from numerous types of wrongful practices and disparate treatment that only an experienced Ohio Employment Lawyer and Columbus Unpaid Wages Attorney can properly advise you on during our free initial consultation.
The Fair Labor Standards Act ("FLSA") requires employees be paid at least minimum wage and receive time and a half pay for all hours worked over 40 in a workweek unless exempt. Employers are prohibited from discriminating against employees based on a disability or perceived disability by the Americans with Disability Act ("ADA"). They are prohibited from discriminating due to age under the Age Discrimination in Employment Act ("ADEA"), and Title VII protects employees from discrimination due to their gender, race, color, national origin, or religion. The following is a non-exhaustive list of employment and labor laws that protect employees from being subjected to employer's wrongful practices and that Contreras Law utilizes to recover for its clients:
Our Columbus Employment Lawyers can explain these laws to you and how they work, and some of the lesser-known employee protections, during your free initial consultation if you believe your employer may have violated the law or improperly retaliated against you for exercising your rights.
Hiring a Columbus Employment Lawyer
If you are dealing with an issue related to employment law, an Ohio employment attorney can assist you in resolving it. Taking legal action against your employer can be overwhelming, but having representation from an experienced Columbus employment attorney will give you the confidence you need to fight for your rights.
Contreras Law, LLC and our Ohio Employment Attorneys represent employees dealing with all types of employment issues, including unpaid overtime, unpaid wages, disability discrimination, sexual harassment, medical leave discrimination or retaliation, severance negotiations, and numerous others. With the help of Attorney Peter Contreras, you can take the necessary steps to recover all compensation owed from your employer after your rights have been violated.
Contact our Ohio Employment Lawyers Now for a FREE Confidential Consultation
If you are dealing with any type of employment law issue, our Columbus Employment Law Attorney is here to help. Call our Ohio Employment Attorney today to schedule a FREE, completely confidential consultation.